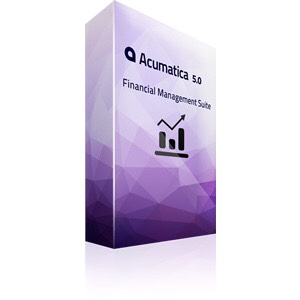 Acumatica
The Acumatica ERP (Enterprise Resource Planning) system delivers adaptable cloud and mobile technology with a unique, all-inclusive user licensing model. Acumatica provides a complete real-time view of your business anytime, anywhere, on any device. Through our worldwide network of partners, Acumatica ERP provides a full suite of integrated business management applications, including Financials, Distribution, Project Accounting, and CRM, as well as separate Field Service Edition, Commerce Edition, Manufacturing Edition, and Construction Edition. There is only one true Cloud ERP platform designed for mid-sized customers: Acumatica.
Cloud ERP Software: Feature Rich with Seamless Integration
Acumatica is the fastest-growing provider of Cloud ERP software for small- and mid-sized businesses. Built on the world's best cloud and mobile technology, our adaptable and integrated applications deliver modern solutions for ERP and CRM. These can help streamline your processes while gaining visibility over all aspects of your operations to accelerate your business growth. Each application is fully mobile to allow access from anywhere on any device at any time. Acumatica's unique pricing model offers flexible licensing and deployment options and is easily expanded for a growing organization.